Midnight Garden parreo/sarong/scarf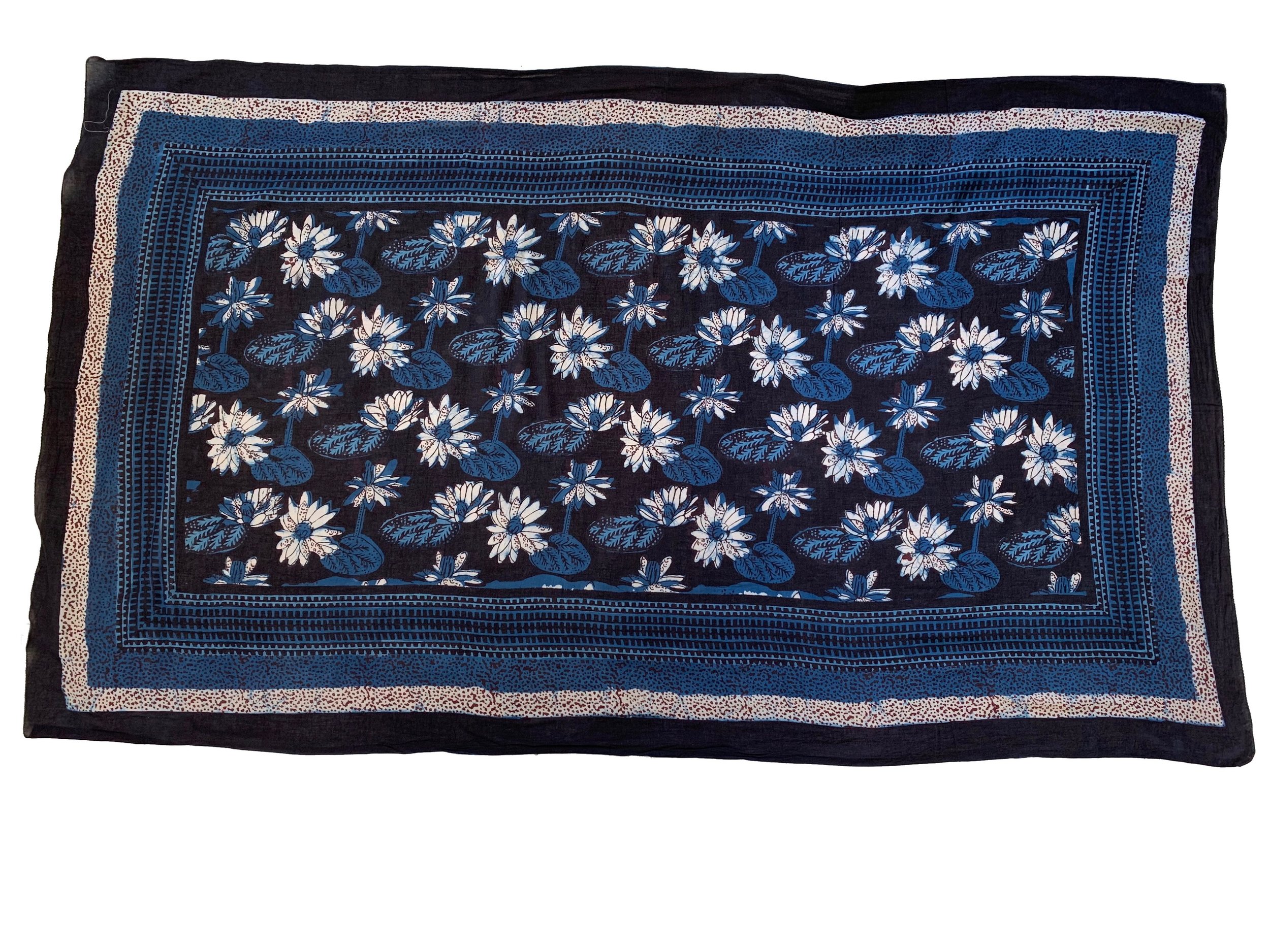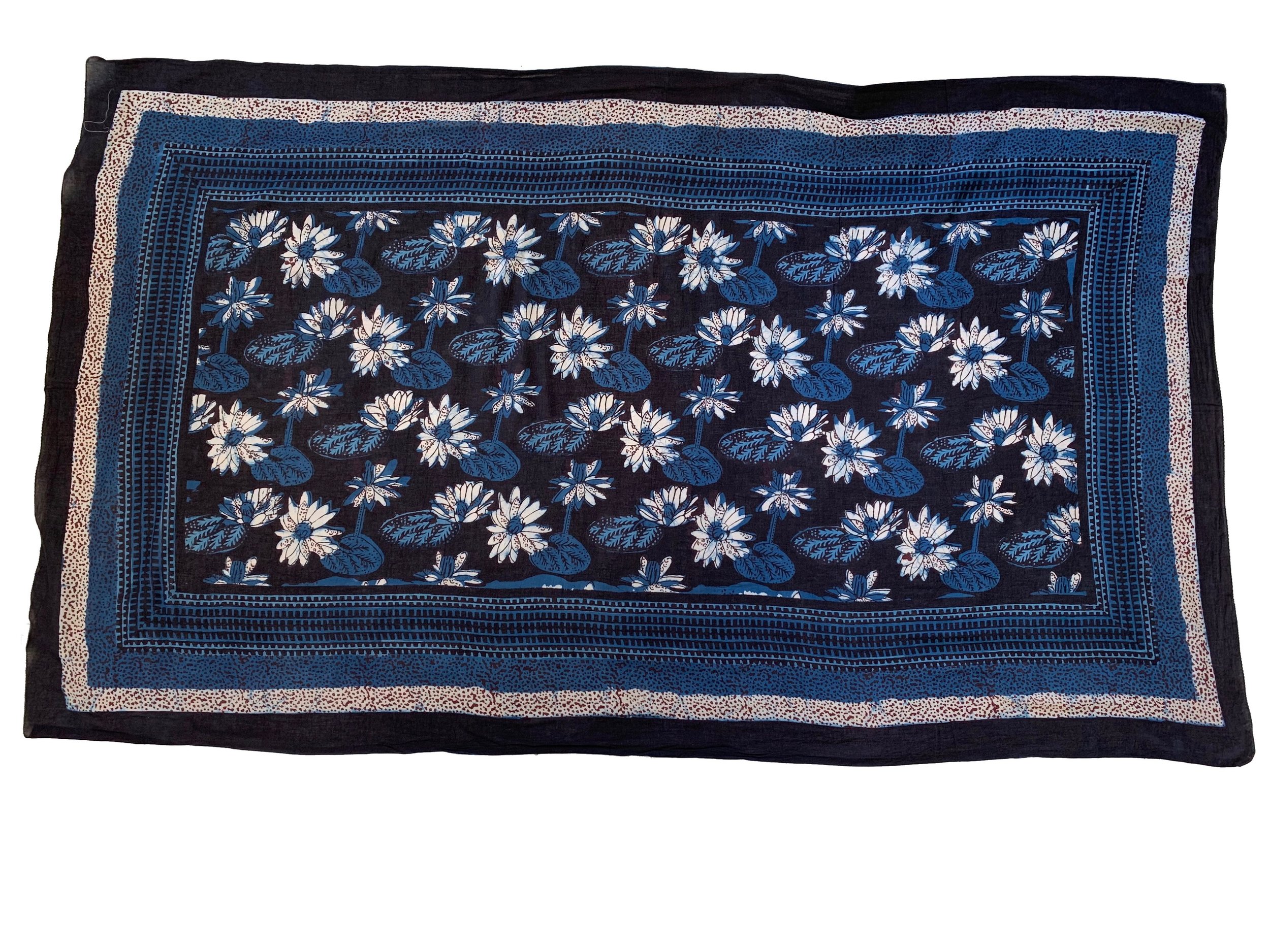 Midnight Garden parreo/sarong/scarf
Hand printed & hand dyed large cotton scarf/parreo/sarong.
Can be wrapped & tied over a swimsuit at the beach, or draped around your shoulders on a chilly evening, or tied into a chic halter top or dress. And countless other ways!
Perfect for travel! It takes up no space in your suitcase.Flowing and ethereal - a summer dream.
80 x 44"
Cotton Voile
Colors derived with natural vegetable dyes